EMPOWERING GIRLS TO BECOME TOMORROW'S LEADERS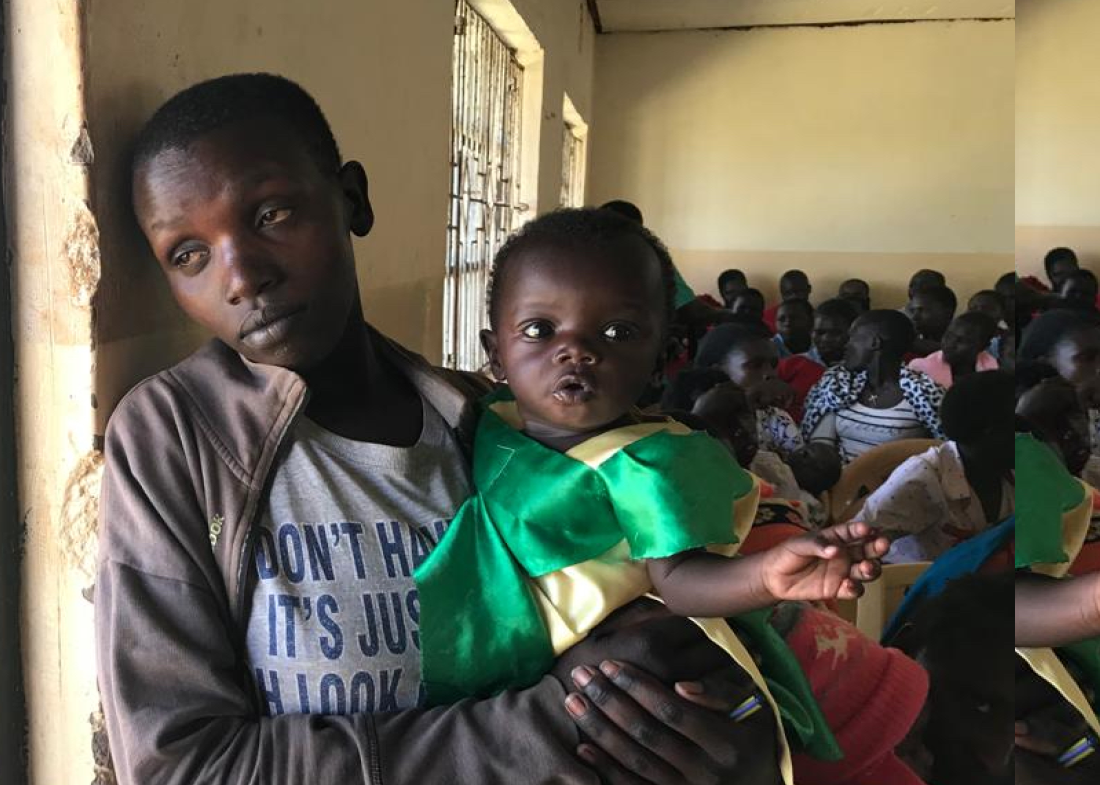 The reality of crushing poverty is amplified
for women and girls.
Child marriage limits a girl's ability to go to school past primary school due to lack of value placed on a girl vs. a boy
Girls are also treated as a commodity. It is not unusual that they are married off to older men as early as 12 or 13 years old in order to bring some financial gain to the family. To send a girl to school, therefore, carries with it a heavily loaded moral, economic, and emotionally laden decision making process. There is a double loss for the family as they will not receive a dowry and, in addition, must then pay school fees, books and uniforms, which in all likelihood that they can not afford to do.
Girls carry the workload in the home
Girls are required to work around the home and care for younger siblings, further hampering her ability to attend school.
Financial Instability
Pressure to bring in money forces some girls into prostitution to help the family financially. Early pregnancies are often the result, chaining the young girl to the home even more and perpetuating the cycle of poverty in her life and now in her child's life.
Sanitary Supplies
If girls are fortunate enough to be given the chance to go to school, they face yet another in front of them; a lack of sanitary supplies. A teen girl may miss out on up to a quarter of her education due to her menstrual cycle, as she must stay home for up to a week each month if she does not have the necessary supplies.
Videos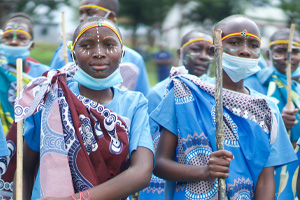 GEM FOCUS FILM
Girls Empowered! See them shine!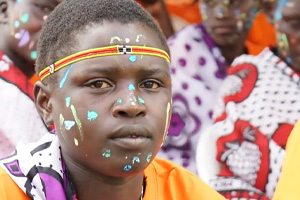 I AM CHELIMO
"I just want to go to school! But what choice to I really have?"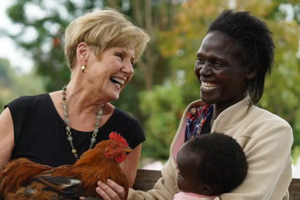 VUKA Right of Passage Camp
An interview with Sharon Cook, spiritual director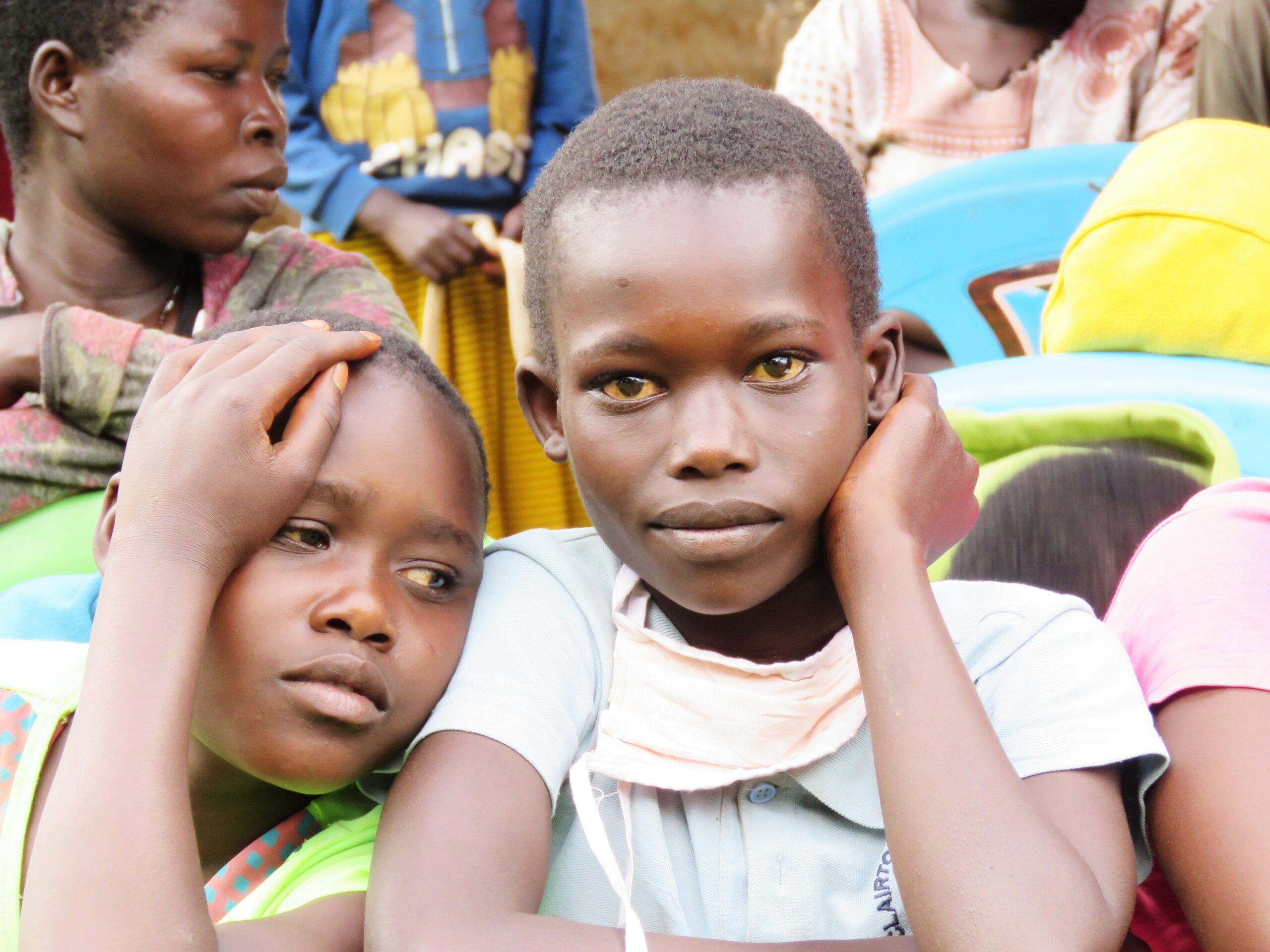 The GEM Story
With the help of churches on the mountain, Empower Hope has created a centrally located training facility in the heart of Mount Elgon, Kenya. This was established to aid the thousands of girls on the mountain facing the harsh realities of hopelessness. Empower Hope works with over 50 churches on Mt. Elgon to identify the most vulnerable teen girls. These girls come from conditions that undoubtedly inhibit their ability to attend school past eighth grade. Most are married off to men who can afford a dowry which is a source of income for the family in need. Some of these girls are as young as 12 or 13 who will become wives, or second wives, to men as old as 50 or even older. Before a girl is able to be married, however, a dangerous traditional 'rite of passage' ceremony—female genital mutilation (FGM)—is performed on the girls to make them 'suitable' for marriage.
Before this happens, Empower Hope offers an alternative to the 100 girls they receive into our camp. The parents and girls sign a covenant that this will not be their fate. To date, none of our 500+ girls have had to endure this horrific cultural practice and, instead, have a chance for a natural intimate experience.
During camp, the limiting cultural traditional teachings are replaced with life-giving biblical teachings focused on understanding innate value, true purpose, and the importance of education to reach their potential. Mentors from communities around the mountain come to train the girls and begin to develop relationships with them that will span the years. The girls come together in groups and activities to create bonds and friendships with their peers, most of whom have never had the opportunity outside their homes to get to know one another.  The camp culminates in a celebration of their womanhood. Singing, dancing, skits and stories fill the day.  The community comes by the thousands to be part of this special day.
The goals of this annual program include:
Preventing early teen pregnancy and forced marriages
Providing fees to attend nearby boarding schools
Reducing the cycle of poverty and illiteracy in the family and community
Creating mentorship and discipleship opportunities for the girls and their families.
Creating a pool of role models for the next generation.
These girls come to camp in shame with their heads down and eyes lowered. They leave camp with their heads up, smiling, laughing, singing, and dancing! The girls are empowered with dignity throughout the year, as this mentorship continues after camp through our Girls Fellowship Program. This program provides follow-up with their mentors who understand them and who are trained to help them walk through the steps to healing and onward to success!
VUKA Rite of Passage Camp
We begin with a week-long camp called, VUKA, ('to cross over') that annually invites 100 orphaned and vulnerable girls from the poorest and most distressing situations to engage in our alternative rite of passage and generational mentorship program.
During this camp, the girls begin the process of rebuilding their self-esteem, gaining a new sense of purpose and identity and begin the journey to womanhood as they 'cross over' during their graduation from the camp.
From there, each girl is placed in the boarding school that best suits her academic level and is regularly monitored by our trained staff throughout the school year. During holidays from school, the girls meet with their mentors and groups for accountability and support. This ensures they develop deep bonds and have help through the difficult issues they face.
Once they have graduated, they will begin their gap year which entails mentorship certification, soft skills and leadership training to prepare them for their next track: University, Vocational or Entrepreneurial training. Our program supports them even after through continued mentorship and training which encourages the young women to give back to others with the hand-up / help-others philosophy of Empower Hope.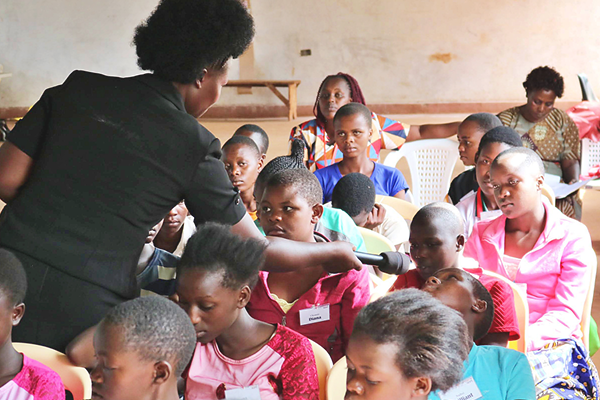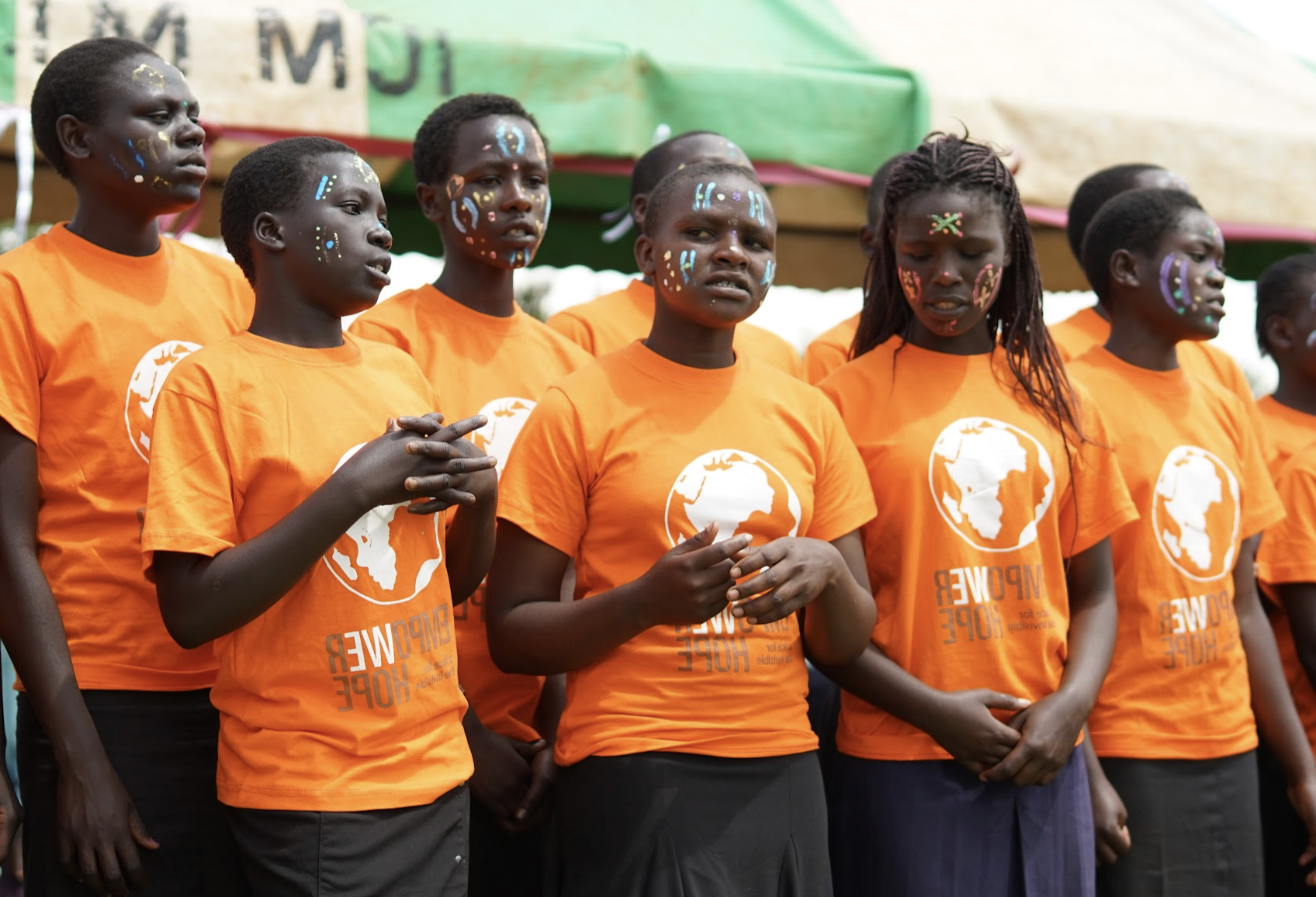 Give Now to Empower Girls!
Your monthly gift of $50 or more ($600 annually) helps to cover the cost of one young girl's high school tuition fees in the areas where we work in Kenya. We are so grateful for your generosity!